Guitar master Mike Campese to be inducted into Eddies HOF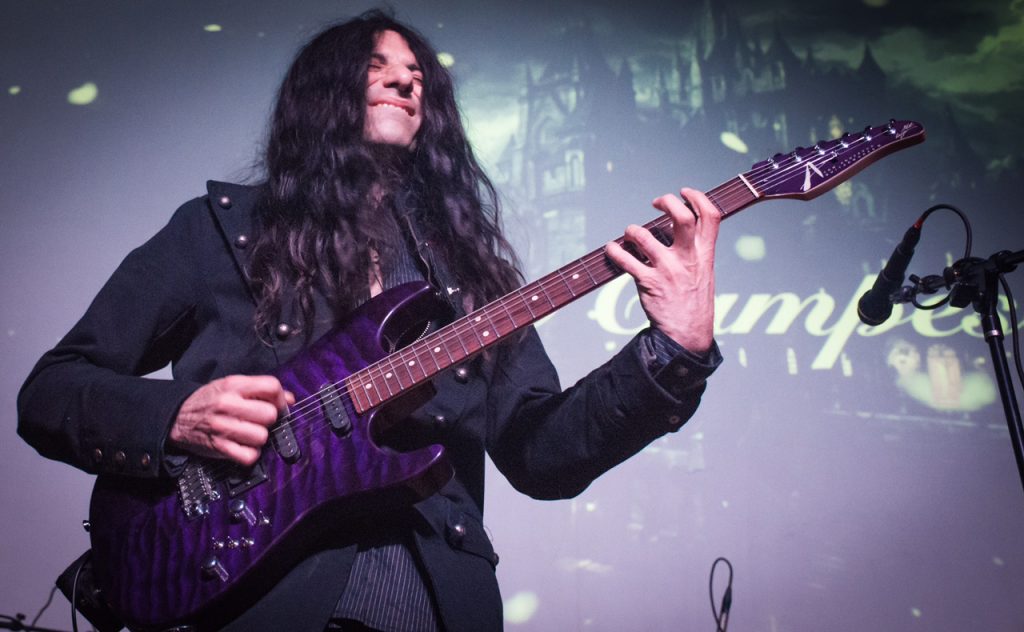 ALBANY — Mike Campese started playing guitar at the age of 13 and his mastery of the instrument has brought him all over the world.
Growing up in a musical household, his dad a violinist and brother an acoustic guitar player, Campese was always influenced by music.
"But at the time, I was heavily into Black Sabbath. I loved them so much and listened to them constantly. Just the guitar riffs and songs inspired me to pick up the guitar," he recalls.
"The rest is history."
The Albany native has released 11 solo albums and is a former member of the Trans-Siberian Orchestra, receiving a gold record for his work on their 2004 album, "The Lost Christmas Eve." The record was still one of the top 20 best-selling Christmas/holiday albums of all time more than a decade after its release.
The all-around music performer will be inducted into the Capital Region Thomas Edison Music Hall of Fame on March 27 at Universal Preservation Hall in Saratoga Springs. Tickets are available at universalpreservationhall.org.
After high school, Campese moved to Hollywood to attend one of the world's top guitar schools, the Guitar Institute of Technology at Musicians Institute in Los Angeles. He studied with great players such as Paul Gilbert, Scott Henderson and Keith Wyatt, and graduated with top honors.
"It was an amazing school. I would wake up every day at 5'oclock in the morning… And go home and practice until I went to bed. It was like that every day. I was very dedicated," he said.
Returning to New York, Campese started touring the Northeast with Mister Strange playing top clubs. "We worked really hard and it paid off."
Campese next formed the band Jeckyl and Hyde and said that was the gateway into a solo career.
"I've always been writing music since the very beginning," Campese said. "I'm very creative. It's important for musicians to write their own music."
Each of his albums featuring different styles of music – acoustic, electric, classical – honing in on his guitar skills along the way.
Campese has been featured in "Guitar One," "Guitar World" and "Guitar Player," and is a columnist for several publications.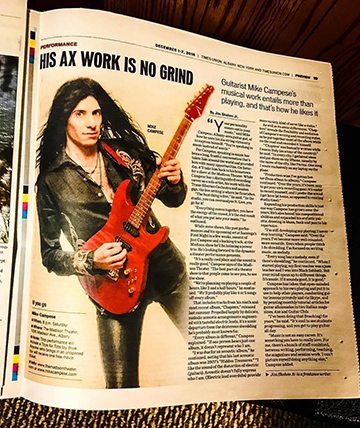 Campese is also an educator. He currently teaches guitar, bass and ukulele to over 70 students a week, and he has a waiting list. Some students have gone on to start successful bands.
"I love to teach guitar. I love performing, but teaching, I call it my day job," Campese chuckled.
Campese did a series of masterclasses and a live show last fall for the Abbey Road Institute, a music production school in London. He released his latest studio album "Reset" on Nov. 11 and will tour this year.
The Capital Region Thomas Edison Music Hall and Universal Preservation Hall are part of Proctors Collaborative.